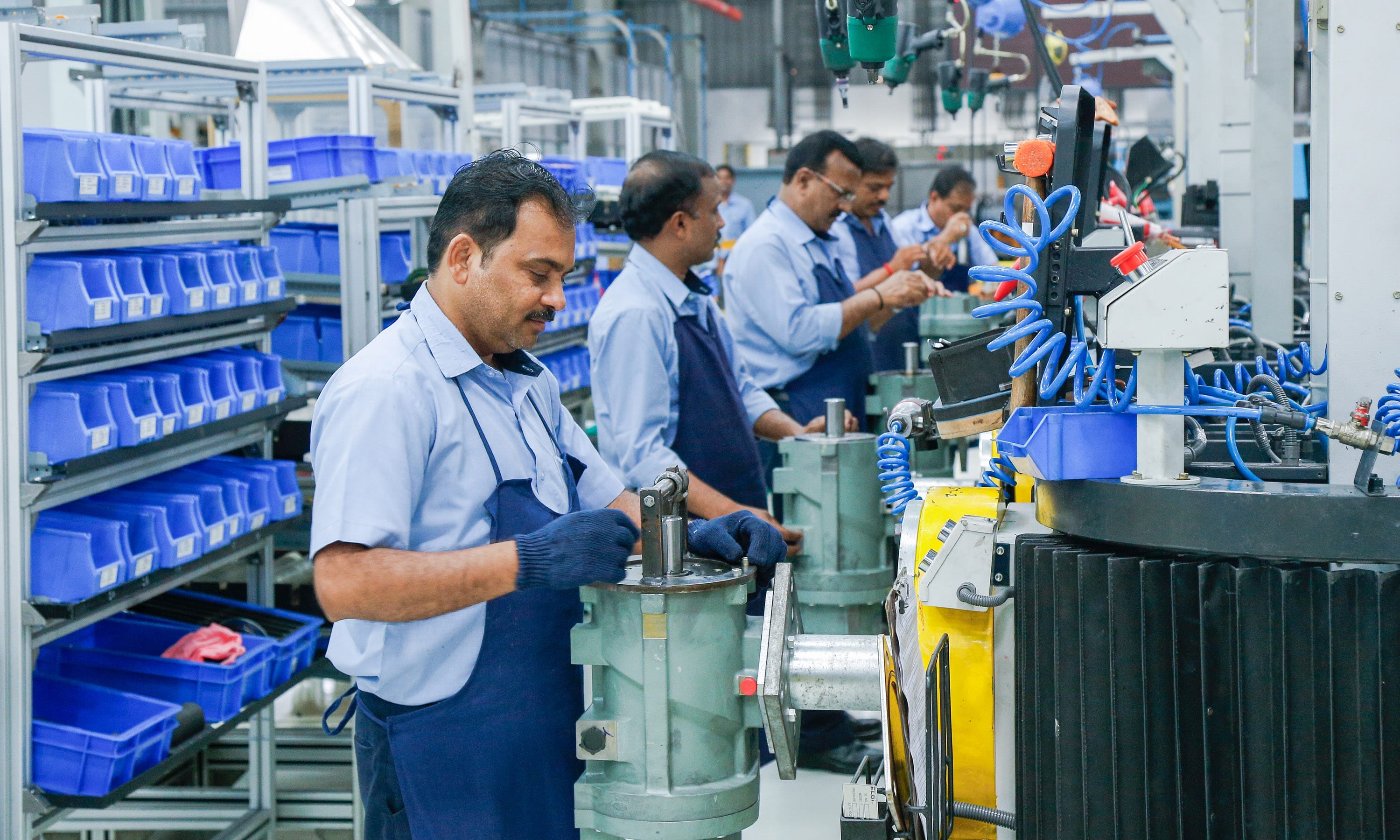 Dr. Jairam Varadaraj, Managing Director at ELGi was interviewed recently by the good folks at Engineering Review. Read their exclusive Q&A session below.
ELGI EQUIPMENTS LTD. is a global player with innovative and technologically superior compressed air systems. The company has earned worldwide distinction for designing sustainable solutions that help companies achieve their productivity goals and keep the cost of ownership low. ELGi offers a complete range of compressed air solutions from oil-lubricated and oil-free rotary screw compressors, oil-lubricated and oil-free reciprocating compressors and centrifugal compressors to dryers, filters and downstream accessories. It has taken reliability, efficiency and cost-effectiveness to a completely new level. Above all, it is a company with a human face. Mr. P.K. Balasubbramanian speaks to Dr. Jairam Varadaraj, Managing Director to know more about ELGi's activities, thrusts and aspirations. Excerpts:
Q. Tell us about the genesis of ELGi and its journey so far.
Our beginnings can be traced to 1960. We were bus operators then and we had a fleet of buses. We were also repairing engines and building bus bodies. Subsequently we were running an airline company which was later nationalized. Our automotive services still continue in the name of ATS ELGI. Those days for inflating tyres, compressor was required. This is how we entered the field of manufacturing a range of compressors.
From 1960 to early 1990, we were into multiple businesses. We were into Breweries, Brake Systems, Power Brakes and even Drip Irrigation Systems. From 1990's we decided to hive off multiple businesses and concentrate on Compressors and Automotive Services.
Q. ELGi seems to enjoy a strong global presence in the compressed air industry. What's next?
We are No.8 in the world today. And we aspire to be No.2. To get there, we need capacity, technology, manufacturing quality, product range and everything. Compressor business is a matured business. Competitors too are well entrenched. So we have to be extremely strong and make a strategic move to achieve this goal.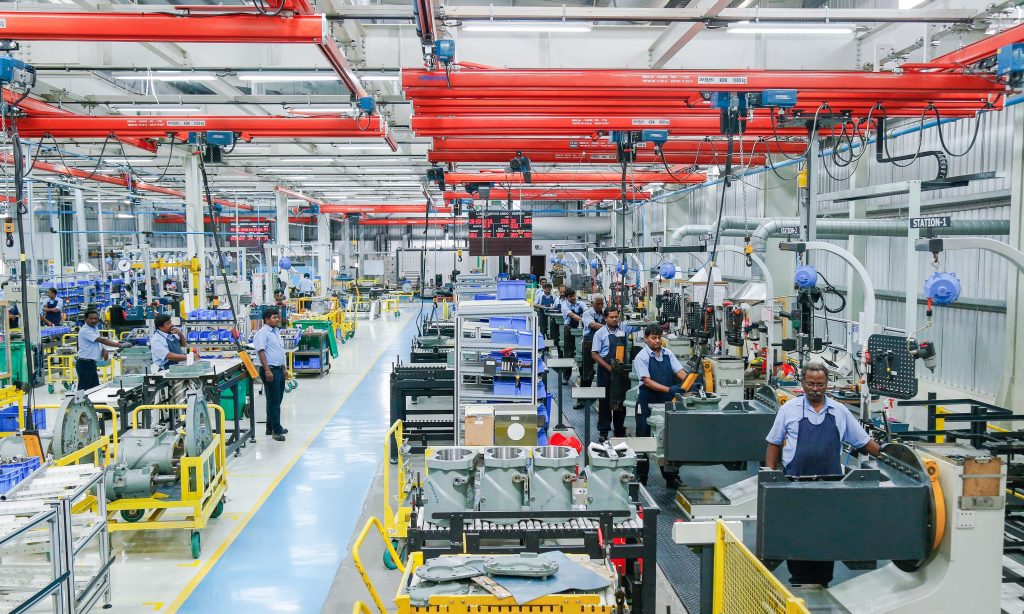 Q. How do you differentiate ELGi from other compressor manufacturers? What's your niche?
Compressor is a standard product. Take for instance, cars. Whether it is Toyota or Honda, the fundamentals are the same. The difference is in quality, support to the customer and presence in all markets. Coming back to compressors, buying a compressor is not expensive, but owning is. Seventy five percent (75%) of the cost of owning comes from the energy consumption. If we have to make a difference, our products should be the best in energy efficiency to give value for money to the customer. MNCs can fail. Customers can forgive them. But we cannot fail. We have to give a quality product which is cost-effective and energy efficient, and support it with service. Interesting technologies will make a difference in the future.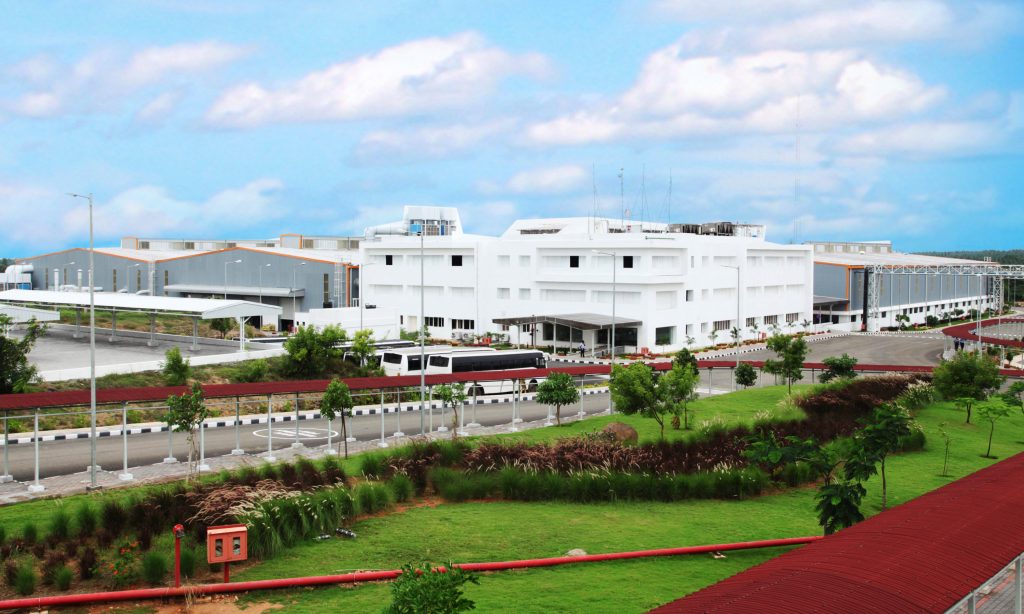 Q. You have an impressive range. What are the product innovations you have showcased recently?
In the last 2-3 years, we have come up with a whole array of innovative products including complete range of oil-free compressors, screw compressors, reciprocating compressors, and even centrifugals.
Q. What's your brand equity?
Brand building is not easy. It is not advertising or creating awareness. A brand name can create and stand for loyalty, trust, faith, being premium or mass-market appeal. It is an experience with a product or service at multiple levels – rather a positive experience. We have a strong brand. Else we cannot aspire to take a larger share of the global market.
Q. What would you consider as a path-breaking technological development in the compressor business?
Compressor business is a matured business. There can't be any path-breaking development in terms of technology. You are hearing of the so called Internet of Things (IOT) and Industry 4.0 revolution meaning connecting embedded systems and smart production enabling a digital convergence between industry, business and internal functions and processes. This is what will impact the compressor industry as well. The basic product is the same. One has to experience technology woven around the product.
Q. What do you think is the reason behind your customers coming back to buy ELGi products?
Compressor's appearance won't delight the customer. A compressor will make noise. The customer is not bothered about it. What he expects is a quality product which is built to be rugged and energy efficient. Every machine can give problem at some point or the other. But then it should be attended promptly and empathetically. If we give a quality product with a responsive service, the customer is happy.
Q. Could you throw some light on your infrastructural facilities and manufacturing excellence?
We have built an infrastructure which is world-class and futuristic. While building it we had set our eyes on the global market. Our manufacturing is backed by sales & marketing and befitting branding. Manufacturing excellence is nothing but making the process stronger and dominant so that you can take out defect-free products. We have a stringent quality regimen in place and have one of the lowest defect rates – less than 0.3%.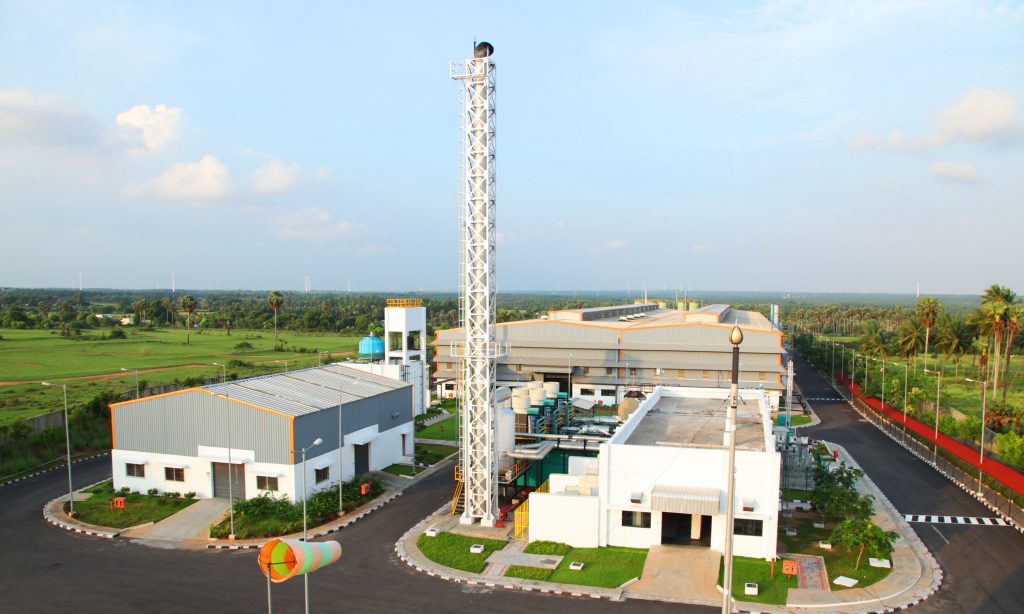 Q. Contamination of compressed air and energy guzzling are two problems the end-users are avers to. How do you pre-empt these?
Our products are engineered and built to be highly energy efficient. Delivering products to give continuous uptime, ensuring energy efficiency is a part of our strategy. We are quite conscious of the contamination aspect of compressed air delivered. Contamination takes place when there is an oil carryover. We have the lowest oil carryover in our compressors – less than half of the competitor. Our products are eco-friendly and we are and want to be gentle on the environment.
Q. What is your R&D team busy with at the moment? Any new developments in the anvil?
At the root of all our innovations is our R&D which works for the whole world. We have a full-fledged R&D Dept. with some 160 engineers constantly working on improving our product quality and its reliability. Every day we improve and change small things which make a difference in the performance of our machines.
Q. What are your major strengths? Could you say something about your human resources and talent management?
Contemporary technology, sprawling manufacturing facilities, proven quality products, wide product range and a dedicated human resource are some of our major strengths. Retaining talent is indeed a big task. All companies are facing high attrition rates. However, our attrition rate is half of the industry average. Salary is not everything. Talented people want freedom and a challenging and creative environment. I believe we are able to give them such an environment.
Q. What are your growth strategies? And how do you propose to enhance your presence and reach?
It will interest you to know that India is only 5% of the world market for compressors; 95% is outside. And 50% of this 95% comes from 18 countries. Fifty (50%) of our turnover comes from outside India. Today we are present in 70 countries including all large markets. India is a large market of course. Our growth strategy is to focus on special verticals and to strengthen those verticals.
Q. What are the positive developments which could give a new fillip to the compressor industry?
We have to have more and more energy efficient machines.
Q. What's your vision for ELGi and where will you be 5 years hence?
As I said earlier, we want to be No.2 in the world in the nearest future. We are working towards that goal. Five years hence we would have grown considerably and increased our footprints outside India.
Q. What's your manpower strength today?
We have a dedicated workforce of 1500 people. Of this, about 350 are outside India. People are our greatest asset. It is not uncommon that most of the employees join ELGi, have their career progression and retire from here. We have multiple training programs for talent management, including vocational training and GET programs to build the future leader.
Q. How do you motivate your people?
Our people are self-motivated. We only provide a conducive and a challenging work environment. I interact with them once in two months and discuss sensitive issues related to quality or people.
Q. What are your activities on the CSR front?
The Govt. expects companies to spend 2% of PAT on CSR. But we at ELGi earmark 4% of our PBT for CSR. CSR is in our DNA. We set up a school in a remote village named Lakshminaickenpalayam near Coimbatore as far back as in 1944. It is managed by us even today. Children from the nearby areas are benefited from this school.
Q. Which is the most memorable day in your professional life?
Why one? There are several historic days etched in my memory: The day we launched our first airend design, oil-free compressor and centrifugal compressor; the day we signed our first wage agreement formula, and the day we kick-started our Golden Jubilee Celebrations are some of them.
Q. Any dreams unfulfilled?
One has to dream continuously. Dreams stop only when the brain stops functioning. All dreams need not fructify. As I mentioned earlier, I have a dream to take ELGi to the No.2 position globally!
Q. What have you to say on the prevailing business climate?
The IT industry has in a way spoiled the fabric of the nation. Job hopping for a few bucks has become the order of the day. Earning is OK, but then they should not build competition in the job market. The business climate keeps changing. There are ups and downs in business. The market also changes. But you cannot keep on changing. There should be stability at some point of time or the other. I am optimistic; all industries all over will grow.
To contribute write to us at

[email protected]