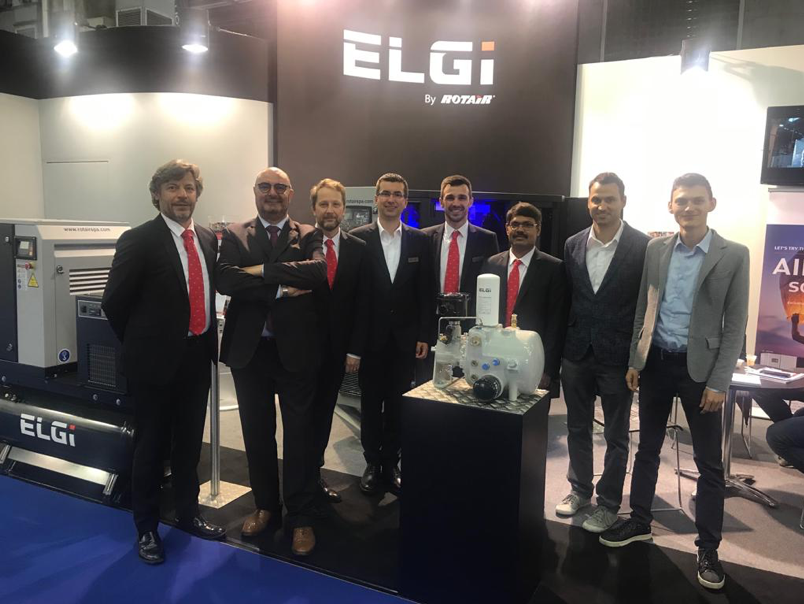 Autopromotec 2019, the leading event for the automotive aftermarket world took place in Bologna, Italy, from 22ndto 26thMay 2019. The event saw several qualified compressor manufacturers, industry operators and industry experts exchange dialogues on the recent market developments and technological innovation. Over a period of 28 years, Autopromotec has built its reputation as a successful global event in the automotive aftermarket sector and this edition was no exception.
ELGi's participation at the 28th edition of Autopromotec was a reassurance of our continued commitment to the automotive industry and our promise of ensuring customer-centric high quality, reliability and efficient performance.
At the event, we displayed our range of oil-flooded compressors and our stand featured an En05 compact machine mounted on a tank with dryer, an EN11, an EG22 direct drive as well as an EG30 also direct with an inverter.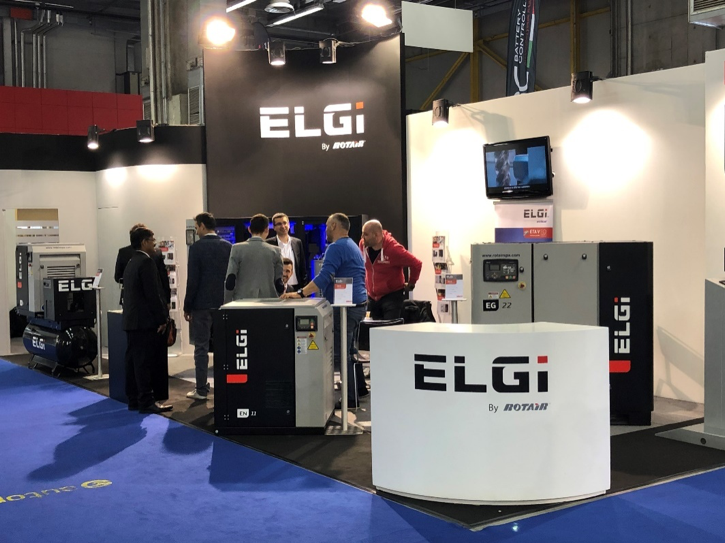 During the 5-day event, we witnessed an encouraging response from the visitors at the exhibition, across Italy. Autopromotec provided us with a unique opportunity to interact with specialists, exhibitors, delegates and professionals from over 32 countries.
We look forward to the next AUTOPROMOTEC in the spring of 2021!
To read more about ELGi air compressors, visit here.
To contribute write to us at

[email protected]