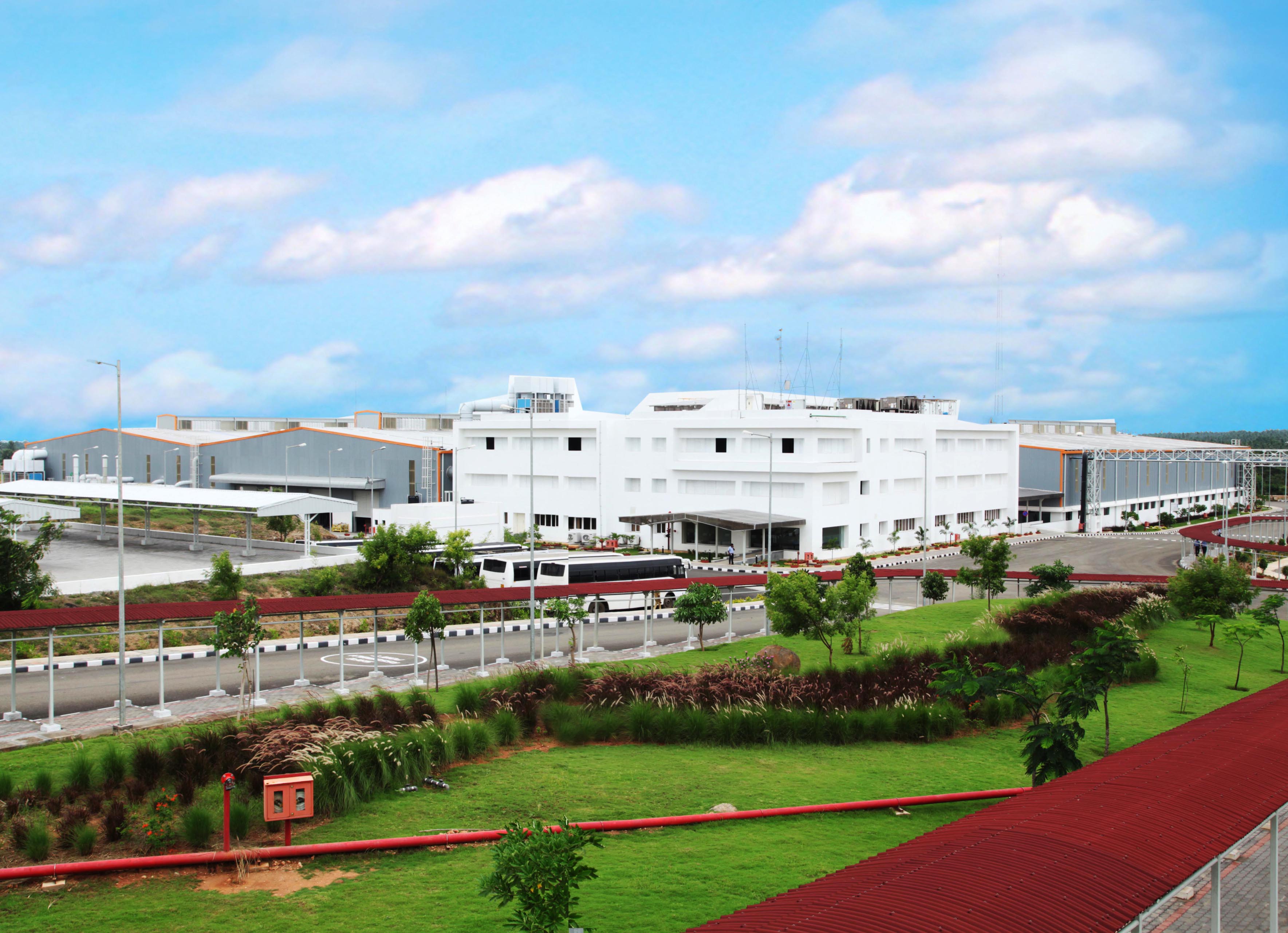 Equipment India magazine interviews Anvar Jay Varadaraj, Head – Marketing & Corporate Communications at ELGi.

From silent portable air compressors to faster drilling, ELGi is making waves in the construction and mining sector. Equipment India magazine interviews Anvar Jay Varadaraj, Head – Marketing & Corporate Communications at ELGi. Read excerpts below:

Could you brief us on ELGi Equipments and its journey in the construction and mining sector over the years?
ELGi has a legacy of providing reliable compressed air solution for the construction, mining, and infrastructure sectors for more than four decades.
Drilling is both technically demanding and commercially challenging in these industries. For drilling small to large blast holes, the compressors should meet the critical requirements of faster penetration, reliable performance and fuel economy in drilling operations. ELGi air compressors have proved to be a good choice to meet these demands. With faster drilling, our machines ensures higher productivity at lower drilling litre per metre. The compressors are available in diesel and electric powered versions. They have broad usage in diverse applications that include DTH drilling, oil and gas exploration, tunnelling, pigging, sand blasting quarrying, piling, laying of fibre cables, road and bridge construction.

What are the key achievements of the company in the recent past in the area of air compressors?
In Malaysia, ELGi compressors are aiding in the battle to keep the slopes of Cameron Highlands intact: alaysia has several highway and hillside development projects, including in the undulating terrain of the Cameron Highlands. Since this region receives a lot of rainfall and slopes tend to grow 'distressed' with time, the slopes need to be 'stabilised'. Engineers prefer soil nailing to strengthen slopes instead of concrete walls that require excessive earthwork. First used in 1972 in France, soil nailing has grown popular because it is easy to implement and requires little maintenance. Soil nails may also be used to stabilise embankments and retain walls. Solid or hollow nails are driven into the soil as excavation is carried out. The nails are set in place at regularly spaced horizontal and vertical locations all over a slope.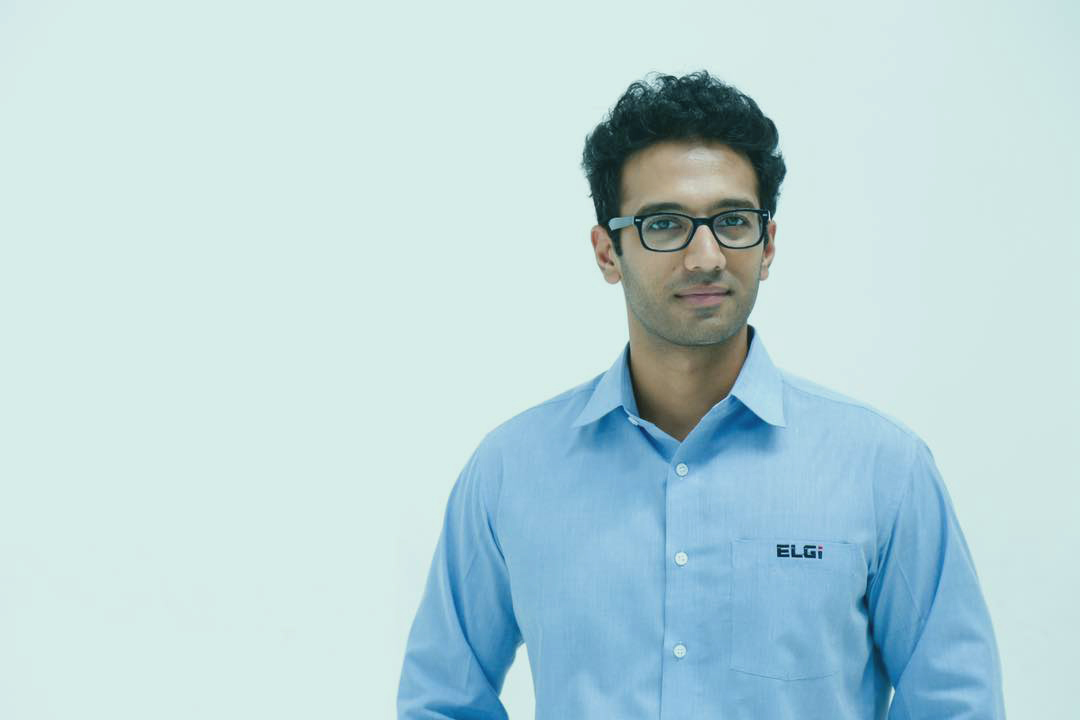 After grouting the nails into place, a rigid facing, which is pneumatically applied concrete or shotcrete, or a flexible reinforcing mesh is used over the surface. A pipe at the bottom of the slope drains water and reduces the pressure on the facing. Solid nails must be inserted into pre-drilled holes, which are then covered with grouting. Hollow nails are drilled with sacrificial drill bits and grout is then pumped in. Soil nails may also be fired into the earth using an air cannon. Compressed air from an auxiliary air compressor is used in this system. The compressor is mounted at the rear of the excavator and soil nails are driven in at speeds exceeding 350 km per hr. Apart from drilling, air compressors are used in the concrete spraying process. As a mixture of cement and sand is sprayed at the face of the slope, carried by compressed air, a jet of water is also released. The two streams meet at the spraying point, producing concrete. Thus, compressors are used in the drilling, grouting and cement blowing applications in soil nailing. North Soles, a Malaysian firm, uses ELGi diesel powered screw air compressors for soil nailing. North Soles finds that the use of compressed air meets the demand for faster drilling and ensures higher productivity at a lower per-foot drilling cost. Soil nailing has been proved to be highly cost-effective in various conditions, for both new excavations and for stabilisation and repair of existing slopes. ELGi and Rotair – a merger across the oceans: ELGi acquired the Italian company, Rotair, in 2012, which brought together the technical expertise of one of Italy's prominent compressor manufacturers and the innovative spirit and technological know-how of one of India's frontrunners in the air compressors business.

The Rotair-ELGi merger is built on the core values of both the companies of being customer-centric and inventive. This has resulted in building a strong customer base in the European market that is supporting ELGi's ambition to expand its market presence and be the leader in providing compressed air solutions worldwide. Rotair screw compressors have today progressed from 26 cfm units to powerful 900 cfm compressors. Today, Rotair product portfolio includes portable compressors, hydraulic compressors, hydraulic breakers and mini-dumpers.
What are the advantages of ELGi compressors, especially in construction and mining applications?
ELGi compressors come with energy saving eta-V profile airends that result in significant savings in energy costs. The diesel powered ELGi compressors are powered by international warranty engines that are engineered to better fuel economy and low emissions in its class. With these engines, ELGi compressors provide the customers with durable performance at low cost of ownership. Operating with the best service network across India, customers enjoy the benefits of having maximum availability of the compressors and low operating cost.
What are the major demand drivers of air compressors? What are the growth prospects?
Mounting consumer awareness, coupled with a positive outlook on regulatory policies and measures are expected to drive demand in the coming years. Growing requirement for superior air quality as well as reliability is also projected to stimulate growth. We have shifted focus on developing eco-friendly products in line with this trend, along with reducing maintenance requirements in a bid to encourage consumers to migrate from traditional products to more energy-efficient alternatives.
Can you elaborate on the new technology trends in the space of air compressors?
Compact and fuel efficient high pressure compressors which can be mounted on both trucks and excavators are in demand for faster drilling and quicker RoI. There is also need for same portable compressor being used for multiple applications. ELGi has already started delivering its PG 500-150 and PG 300-150 (100 and 150 psi) dual pressure compressors which can be used for jack hammer and drilling applications.
Low power consumption, low fuel consumption and maximum drilling are the need of the hour for the customers. ELGi has been constantly working on bringing in technology advancements in its products to satisfy the customer needs and has been launching new models to meet the customer expectations.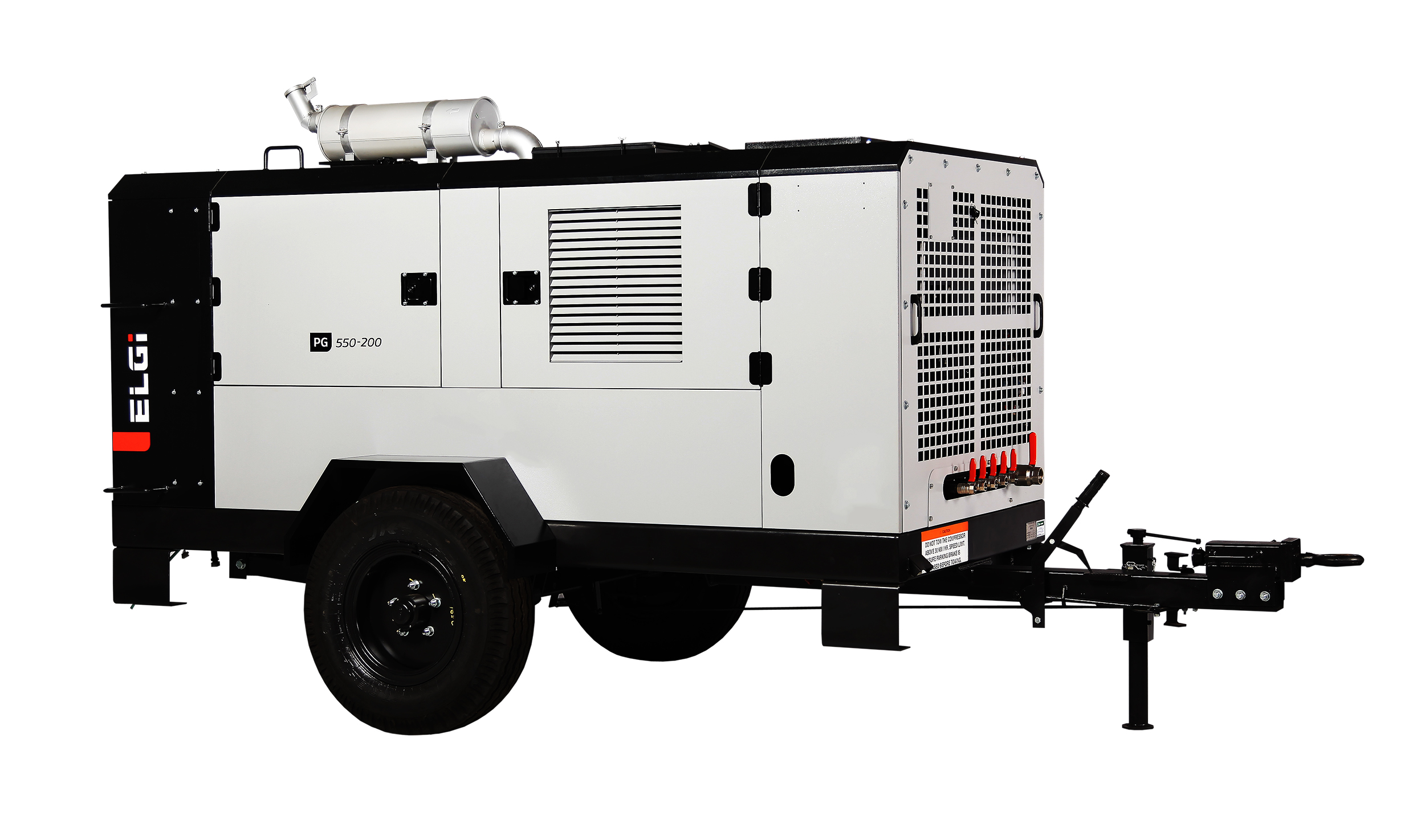 What are the new design improvements and upgrades happening in compressors with respect to the latest emission norms?
While the emissions norms are already implemented for air compressors segment in the US, Europe, Turkey, Israel, Japan, South Korea and Singapore, the implementation is in progress in China, Russia, Brazil and Australia. In India, the emission norms for air compressors segment are expected to roll out by 2020-21. But, ELGi has already started to implement diesel engines which are compliant to emission norms.
What are the solutions for reducing the noise level in this equipment?
Noise, vibration and harshness (NVH) team at ELGi designs and develops engineering solutions for noise reduction, torsional stability and low vibration.
Compressor packages are constantly upgraded on noise and vibration through sound intensity mapping aided by an indigenously designed traversing robot. A MATLAB based tool for torsional vibration analysis is developed and in application for drive train optimisation.
Indigenously designed and developed acoustic impedance test facility absorbs optimisation of noise reduction foams and aids in validation and tuning of resonators for transmission loss of ducted noise control in intake of compressors.
In order to evaluate product designs at the conceptual phase of new product development, a model based on diffuse field is in use. By applying these techniques, ELGi has built its silent version of portable compressors which are now made available worldwide.
Where do you see the industry for compressed air systems and services business in the next five years?
During the next five years, rotary air compressors business is expected to continue leading the market. The share of centrifugal air compressors would gradually increase over the years owing to its wide scale application, capability to deliver high and constant flow of air pressure along with its oil-free operations. Going forward, the use of oil-free air compressors would be as popular as the oiled compressors. Asia-Pacific and Europe are expected to be the most lucrative markets in terms of revenue; whereas, Brazil, the Middle East and Africa markets would grow substantially. Growing demand for energy-efficient and noise- and pollution-free compressors would drive the global air compressor market.
What are your future plans in terms of improving the product efficiency and market reach?
Considering a five year life cycle cost of a portable air compressor, the ratio of initial cost, maintenance cost and fuel cost is 10:10:80. Customers are looking out for fuel-efficient compressors that come with low maintenance. ELGi's energy saving eta-V profile air-ends provide significant savings in energy costs while the international warranty diesel engines are engineered for better fuel economy. Customers enjoy up to 80 per cent savings on air-ends due to serviceable air-ends and up to 60 per cent lower cost of spares and consumables. Uptime design of the compressors and reliable components from globally renowned vendors ensure longer service intervals and easy maintenance.
The philosophy of repair first and replace only if must in combination of low oil carry over (<1 ppm), serviceable air-ends, lower cost of spares and consumables drive customers to choose ELGi for all of their compressed air needs.
Product launch, acquisition and expansion are the prime movers that would support in reaching out to the new markets significantly.
To contribute write to us at

[email protected]