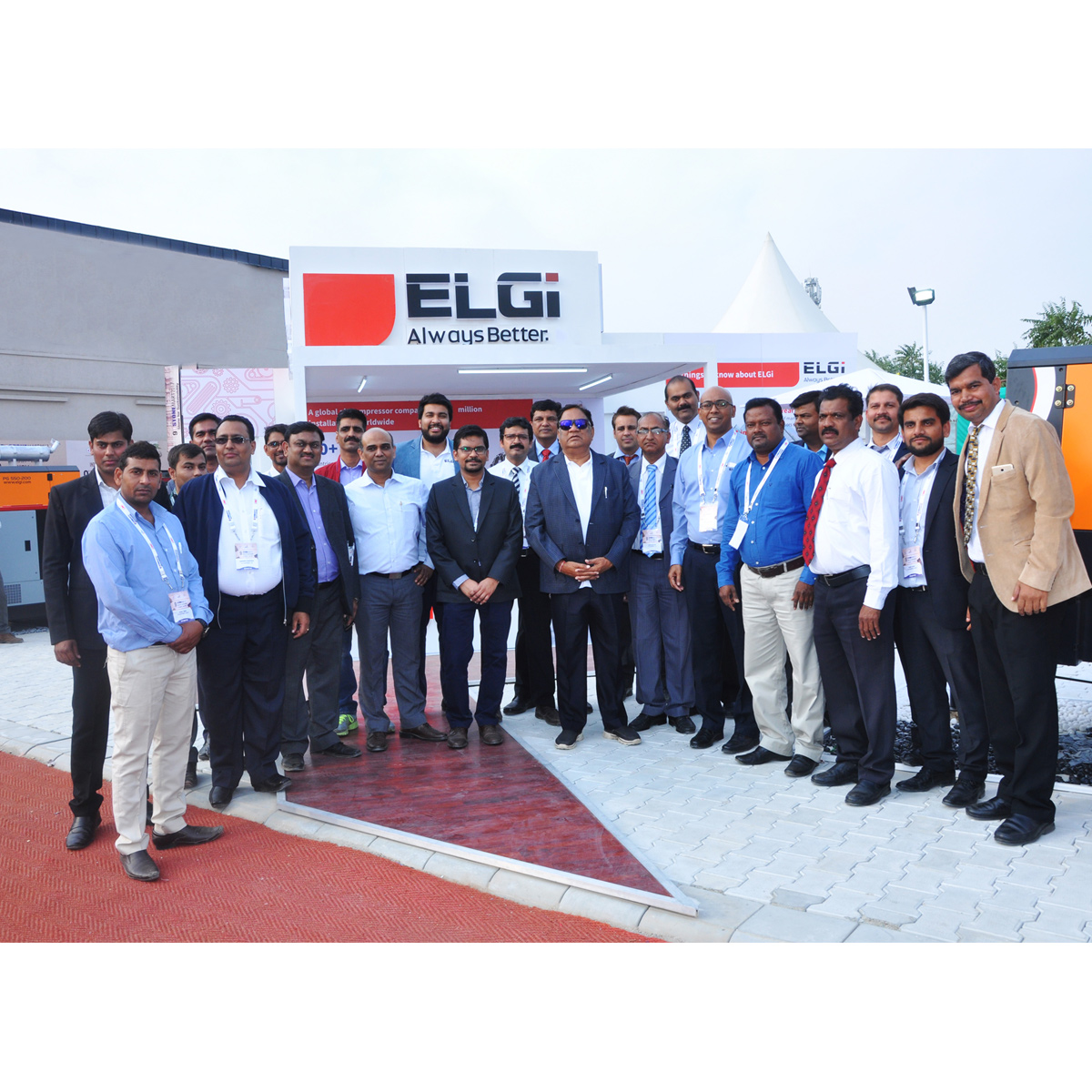 ELGi's presence at Stonemart 2017 was a tremendous success. Mr. Manish Bhardwaj, Editor at Drilling Today magazine had an insightful conversation with Mr. Anvar Varadaraj, Manager – Special Projects at ELGi. Read the excerpts below:
ELGi caters to many industries. How prominent is the drilling and mining segment for you?
ELGi holds significant market share in India in the Drilling and Mining Segments. ELGi caters to drilling applications such as Coal, Blue Metal, Granite, Marble, Sandstone and Limestone.  
How much does Rajasthan Market contribute to the overall business in India under the mining segment?
While we would prefer to not disclose numbers, Rajasthan contributes significantly to our mining business in India.
Describe features of 550-200 compressors
ELGi's PG 550-200 diesel powered two wheel trolley mounted compressors guarantee optimal performance in the toughest working conditions with best-in-class fuel economy. The combination of a lightweight package and a compact footprint provides maximum maneuverability and allows for a short turning radius.  
ELGi's unique ηV profile screw element combined with PTFE 3-lip seal, optimum tip speed, precision machined castings and ground rotors ensure compressor longevity without compromising on efficiency. Its compact design provides easy access to the compressor components for service and maintenance. The maintenance cost of this compressor is 50% lower than the competition.
Tell us about ELGi's after-sales service support
Commitment to customers is one of ELGi's strongest driving forces. ELGi's customer care center operates 6 days a week, i.e. from Monday to Saturday (08:00 am to 09:30 pm).
Customers can contact ELGi through the dedicated customer care number (1800-425-3544) or by sending an email ([email protected]) or by sending a text message to (+ 91 9282111224) for registering service requests. Our well qualified engineers attend to our customers' needs within 48 hours. ELGi Customer Care is an integrated in-house system that provides an edge to ELGi's after sales capabilities.
To contribute write to us at

[email protected]