It is 2 PM and the screw compressor line is humming. Nagaraj, a young machine operator, responsible for a critical step in the screw compressor assembly process, is hard at work.  His responsibility is well deserved after bagging ELGi's Kaizen Superstar award in 2016 for reducing manufacturing time while retaining quality.  Nagaraj's future looked bleak three years ago.   Hailing from a village in Tamil Nadu's Theni district, Nagaraj quit school after his tenth year.  His father, a local carpenter, was unable to support Nagaraj's further education.  Fortunately, owing to his strong academic performance in the tenth grade, ELGi selected Nagaraj for its in-house vocational training program.  The program would allow Nagaraj to finish his schooling and set upon a course for a career at ELGi.
The vocational program is not another CSR initiative for ELGi.  With skilled manpower increasingly scarce in the market, ELGi found it challenging to replace its older, skilled workforce from the market.  With aspirations to best its European and American counterparts on quality and reliability, ELGi needed talent that would align to its high quality standards and commit to long term careers.  Thus, similar to its manufacturing processes, ELGi elected to "vertically integrate" its talent pipeline via the vocational program to identify talented youngsters from challenging backgrounds to fuel the next generation of production line talent at ELGi.  The results? Over six years, ELGi has inducted 130 trainees from its vocational program.  With an average employee tenure of twenty years and the lowest attrition level in the industry, for ELGi, the vocational training program is sound business strategy.
In the scattered towns and villages surrounding Coimbatore, ELGi found a multitude of idle youngsters staring at a bleak future. This was prime ground for meaningful and effective community engagement to promote positive social change.
ELGi's vocational training program applies to destitute students who have completed their tenth year of schooling.  A strict screening process that includes written and skill tests, interviews, medical checks, and background verification ensures that students with potential and promise gain entry into the course.  Over three years, the program provides these youngsters with technical training, basic engineering, and advanced production technology. Located on the sprawling premises of ELGi's Air Compressor Plant (ACP) in Singarampalayam on the outskirts of Coimbatore, and spread over an area of 18000 sq. ft., the facilities include two multimedia class rooms and practical labs for training in machining, welding, and electrical work. A yoga hall, ample space for indoor games and an outdoor playground form other amenities.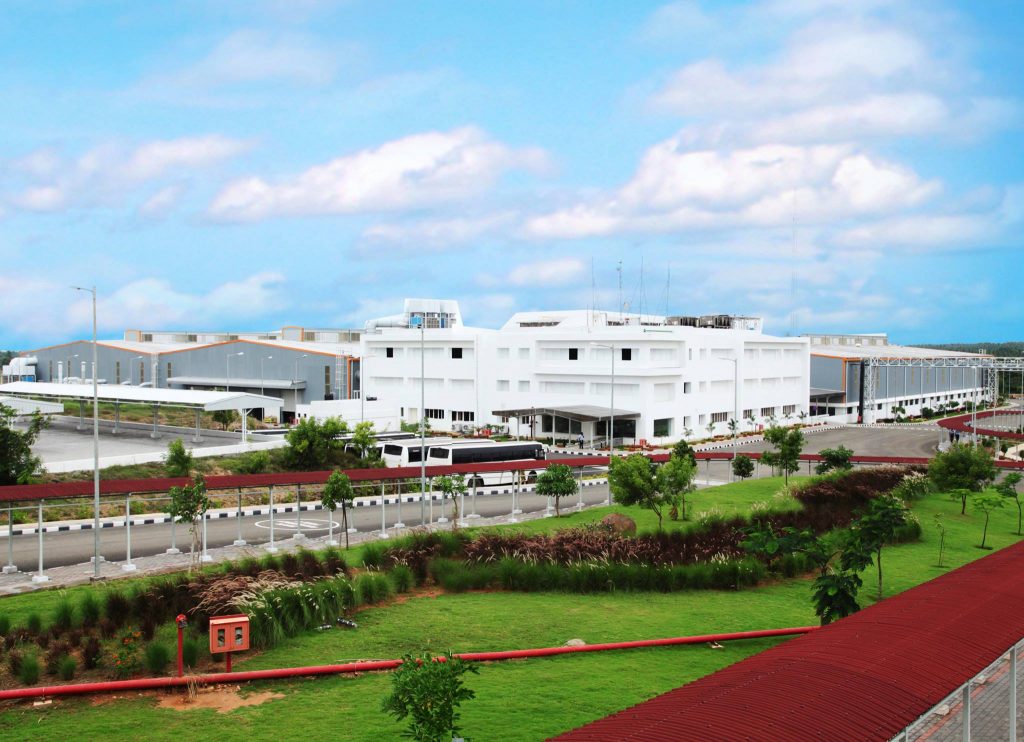 Dedicated ELGi employees or "Elgians" from various functions run the training program. The trainees are provided free boarding and stipends for the duration of the training. A fully equipped machine shop and dedicated class rooms with experienced faculty ensure quality education.  Mr. Hans-Joachim Schrodt, from Senior Expert Services (SES) of Germany mentored the design and implementation of the program. With over 30 years of experience as a vocational trainer in the fields of general mechanical engineering, CAD / CAM, mechatronics, mathematics, and physical education his contributions have been critical for establishing the core of the program.
The program exposes students to a new way of life, moulded toward success, and equipped for a fulfilling career. For ELGi, such students serve as vital cogs in its journey to be the best air compressor manufacturer in the world.
*
To contribute write to us at

[email protected]