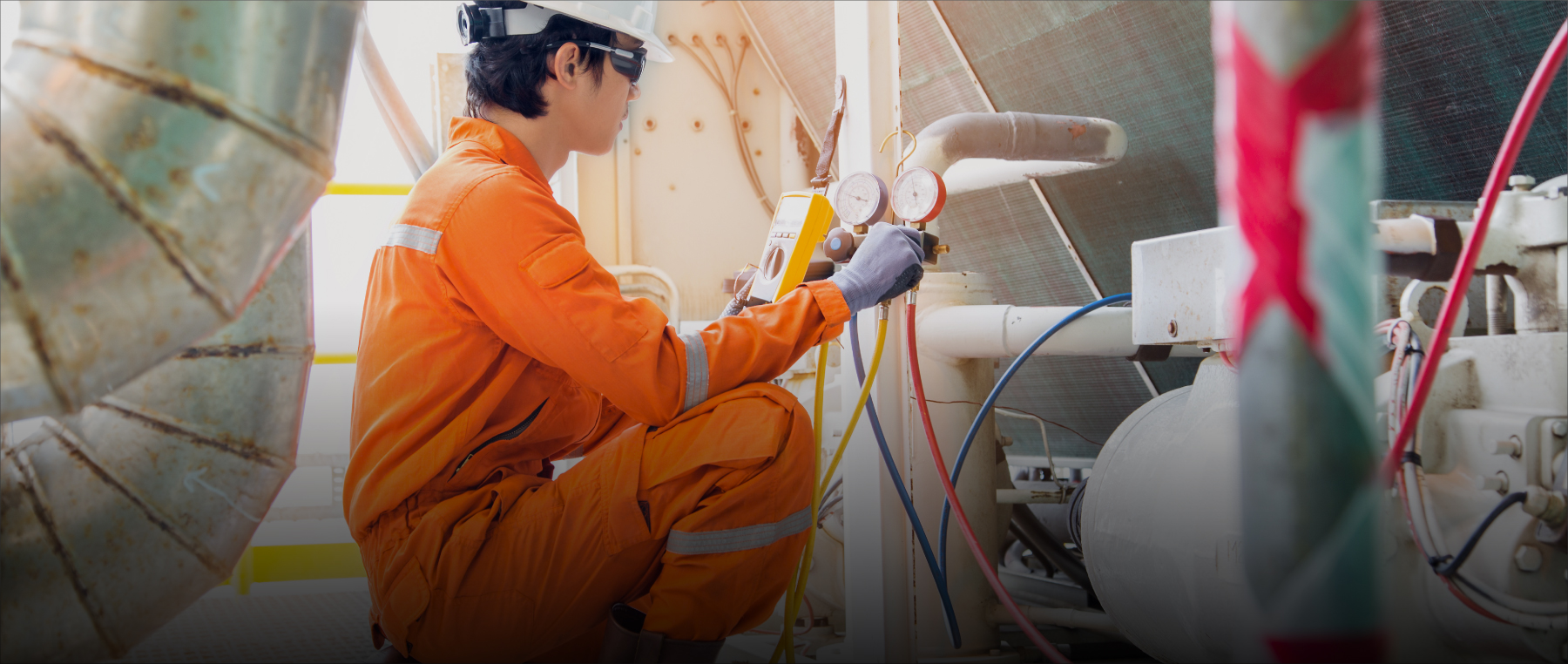 The livelihood of thousands, the growing demand across the globe, the need for technological improvements in products and sustainable practices in businesses- today manufacturing industries have a huge responsibility to cater to so many individuals and adapt to changing trends while maintaining standards of safety and quality.
With manufacturing excellence of 60 years, ELGi air compressors have serviced the local and international markets offering customised compressed air solutions to every industry, from pharma, to food & beverage, textiles, and more.
Businesses around the world have chosen ELGi as their trusted partner for:
RELIABLE PRODUCTS
400+ compressed air solutions to suit your requirements.
To power a portfolio of over 400 products, ELGi has state-of-the-art manufacturing facilities in India, Italy and USA. With in-house technology, ELGi air compressors are engineered to deliver maximum uptime, energy efficiency and reliability at one of the industry's lowest total cost of ownership.

Share a few details about your nature of the business, to find products that best fit your requirement: CLICK HERE
Watch this video to know more about ELGi's journey with a focus on innovation, safety and quality: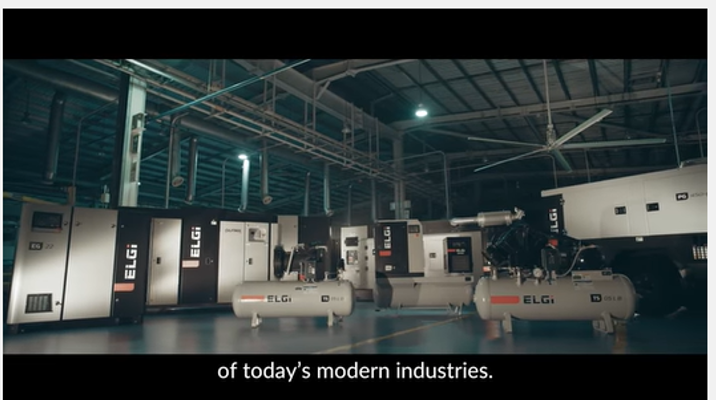 2. TRAINED SERVICE EXPERTS & PRIORITY SERVICE
Our global network of authorised service providers are trained extensively in the product & service knowledge, market functioning, testing and more; so they are able to guide and advise your business and address your concerns.

ELGi's systematically designed service plans, a wide service network and a highly responsive customer care system are designed for smooth and seamless operations.
Our customer care professionals are dedicated to ensuring a 48-hour turnaround time for air restoration.
From your compressor's health check and customised warranty plans to routine maintenance activities; rest assured, your processes will experience no disruptions, so you can focus on your core competencies, and we will take responsibility of your processes.
ELGi's systematically designed service plans, a wide service network and a highly responsive customer care system are designed for smooth and seamless operations.
Schedule a call with an air expert
3. QUALITY STANDARDS
In October 2019, ELGi was conferred with the Deming honour in Total Quality Management.
The Deming Prize is one of the highest awards for  TQM in the world. And since its establishment in 1951, has been awarded to 251 organizations worldwide. ELGi is the first globally established, industrial air compressor manufacturer to win the prestigious award in over 60 years.
Dr. Jairam Varadaraj, Managing Director, ELGi Equipments speaking about the honour said, "At ELGi, we endeavour to accomplish ordinary tasks in an extraordinary manner and turn extraordinary ambitions into ordinary tasks; TQM has significantly enabled the same. Our focus on technology, innovation and continuous improvement are the bastions of our Conquer K2 journey and help us deliver sustainable and efficient compressed air solutions, in line with our brand promise of being Always Better for our customers, across the world."
Watch the details of the initiatives taken to ensure quality within the organization:

ELGi products have made a mark for themselves in terms of quality and reliability. The company ensures that every manufactured component and product passes through stringent quality audits and is tested to ensure performance and reliability in the long run. The manufacturing test rooms are atmospheric controlled and all products are built to comply with international standards.
4. TECHNOLOGY ADOPTION
ELGi's focus on quality has seen the company depend heavily on its manufacturing expertise and sourcing of the best quality material from global suppliers. It has also achieved a high level of automation in manufacturing compressors, at par with international players.
5. AIR ACCESSORIES AND GENUINE SPARE PARTS
Compressed air is not pure. It contains inherent impurities that are detrimental to the end application. Some common contaminants of compressed air are water, dirt, small wear particles, bacteria and sometimes even degraded lubricating oil. For increased reliability and energy savings, compressed air must be totally clean and dry.
ELGi's range of air accessories provides peace of mind for your business, by ensuring clean, contaminant-free and long-term solutions for the life of your compressed air systems.

When you invest in our genuine spare parts and accessories, you are signing up for a lifetime of productivity, quality and reliability along with the ELGi's uptime assurance guarantee.
Explore our range of parts & accessories: https://www.elgi.com/in/air-accessories/We are excited to collaborate with new businesses, partners, and customers to find personalised solutions for all their needs.
To contribute write to us at

[email protected]