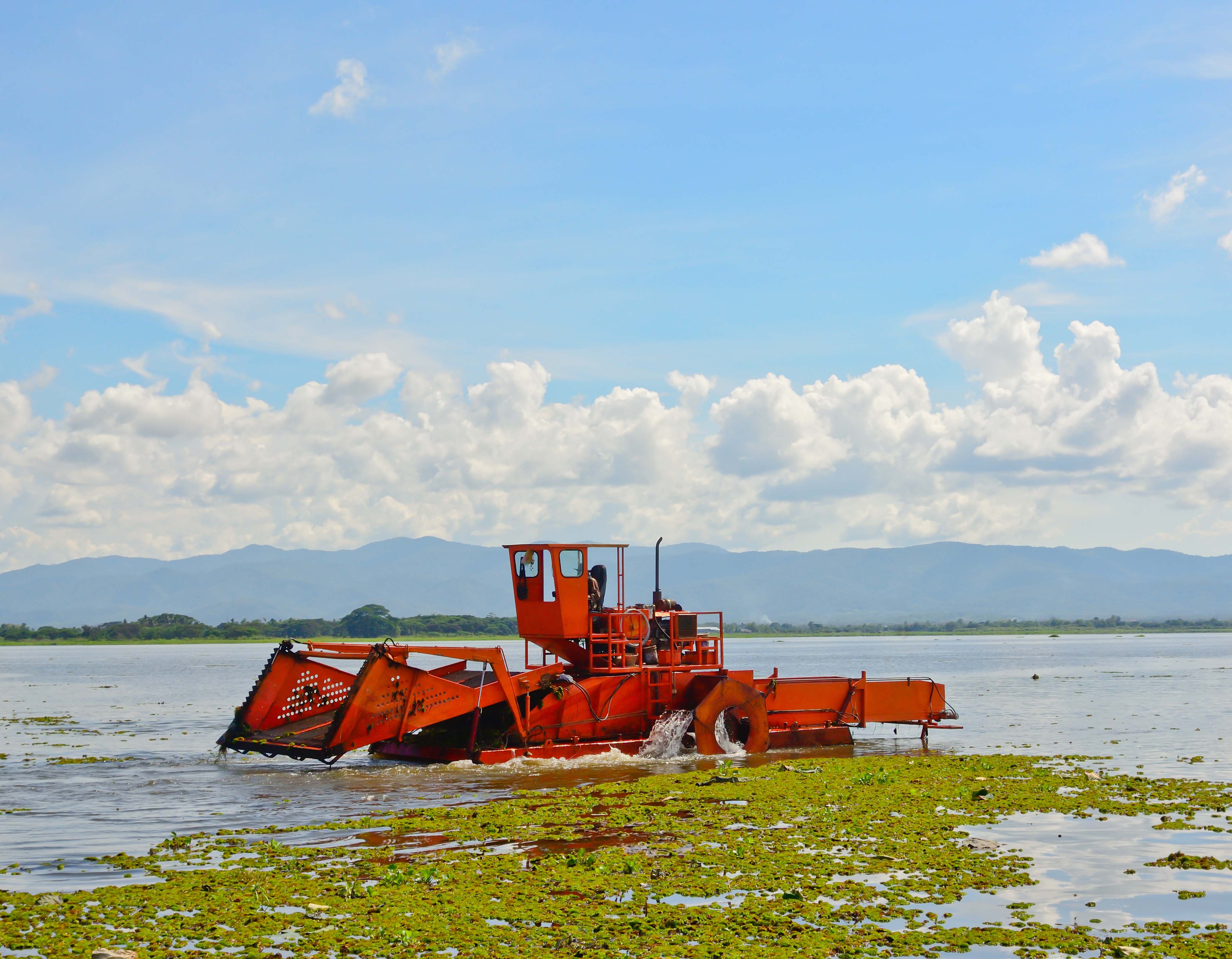 A Clean Sweep
Laying the foundation of a promising future, one clean lake at a time.
The US environmental agency employs air compressors to fire carbon pellets to trap contaminants in Dover's Mirror Lake.
A clear sunny day, a picnic basket, a game of frisbee and enjoying a sunset by the lake – doesn't it sound perfect? Sadly, though, if the latest reports are to be believed, 50 percent of the lakes in the world are polluted. Even if it seems glittery blue on the surface, life underneath may be choking.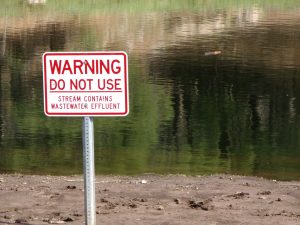 Waste and filth swim in these water bodies that were, till recently, our main sources of drinking water. Lakes are stagnant water bodies, once harmful pollutants enter a lake, they reside there until the lake is cleaned.
This is not an easy task. Cleaning a lake is a resource-consuming and expensive exercise. But with the advent of technology, civic bodies now have new ways of cleaning lakes. When the Delaware Department of Natural Resources and Environmental Control in the US wanted to clean up the historic Mirror Lake in Dover, they found a solution in air compressors. The department used Rotair D300K compressors from ELGi's subsidiary Rotair to fire carbon pellets to the bottom of the lake to trap contaminants.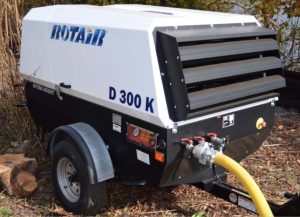 Causes of pollution
Due to industrial waste and storm water run-off, chemicals such as polychlorinated biphenyls and mercury have been contaminating Mirror Lake. The pollutants have affected the lake's fish and have deposited as sediment at the bottom of the lake. Lakes around the world have similar stories. The main sources of lake pollution are:
1. Point sources: A point can be identified from where pollutants are released into a lake for example industrial waste emptied through a sewage line.
2. Non-point sources: Contaminants that cannot be traced to a specific source such as water seeping into the lake from agricultural land that is contaminated with pesticides and fertilisers.
High levels of phosphorus and mercury in lake water tend to create chemical imbalance. This imbalance leads to a depletion of oxygen in the water that affects marine life. Fish that grow in this water consume these pollutants and become inedible. High levels of nitrates and phosphates can also lead to harmful algae growth which impacts both aquatic life and humans.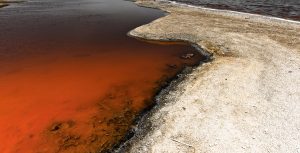 Some of the Most Polluted Lakes in the World
1. Lake Karachay, Russia (shown above)– a tiny lake that was the dumping ground for nuclear waste by the Soviet Union from 1934 to 1957
2. Onondoga Lake, New York State – direct sewage dumping led to high levels of mercury
3. Lake Victoria, Africa – Situated between Kenya, Tanzania and Uganda, the largest freshwater lake in Africa has been polluted by raw sewage, chemicals and fertilisers
4. Serra Pelada Lake, Brazil – An abandoned gold mine which got filled with water. It has a high level of residual mercury
5. Bellandur Lake, Bengaluru (shown below) – a dumping ground for the city's sewage; so polluted that the lake has caught fire twice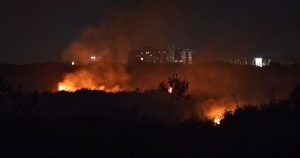 The difficult job of restoring lakes
The first step in managing lake pollution is to identify the source of pollution. Restoring a lake to its pristine glory is possible only when contaminants are tackled at the source. This constitutes the biggest challenge for civic authorities since success depends on how strong the laws of the land and enforcement of those laws are.
The next big step is to assess the extent of damage. There are several environmental agencies that conduct tests to identify the main pollutants and their effect on the lake and its aquatic life.
The final step is to devise a plan for both immediate clean-up and long-term sustainability of the lake.
Rotair compressors pressed into service
The Delaware Department of Natural Resources and Environmental Control had found a solution in SediMite pellets that sink to the bottom of the lake and slowly release activated carbon into the sediment to trap contaminants. While this was a good idea, the department was unsure of how to dispense the pellets into the lake uniformly. That's when Rotair compressors came to the rescue.
The environmental contractor for this exercise, BrightFields, contacted Wistar Equipment, a company that rents out equipment including air compressors. "We selected Rotair D300K compressors because they are compact, quiet and have the necessary punch to power the Wistar Air Cannon to deliver the pellets efficiently," says Shawn Younger, Territory Manager of Wistar.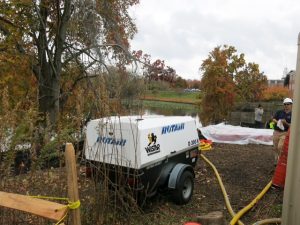 The Wistar Air Cannon is a pneumatically operated, conical shaped distribution device that was invented to shoot carbon pellets into the designated areas. "We knew we would be working in a residential area, so it was important to have the quiet Rotair compressor. Plus, Rotair is EPA tier 4i compliant, so it has little environmental impact," Mr. Younger adds.
The air cannon powered by the Rotair compressor took less than 30 seconds to empty a 5-gallon bucket of pellets. The team took several weeks to complete the exercise. It has won appreciation from the local administration. Delaware Governor, Jack Markell, brought it up in a state address, saying, "We must use cutting-edge technologies to remove toxic substances, like we are doing right outside this building at Mirror Lake. We owe future generations clean water. It's that simple."
To contribute write to us at

[email protected]