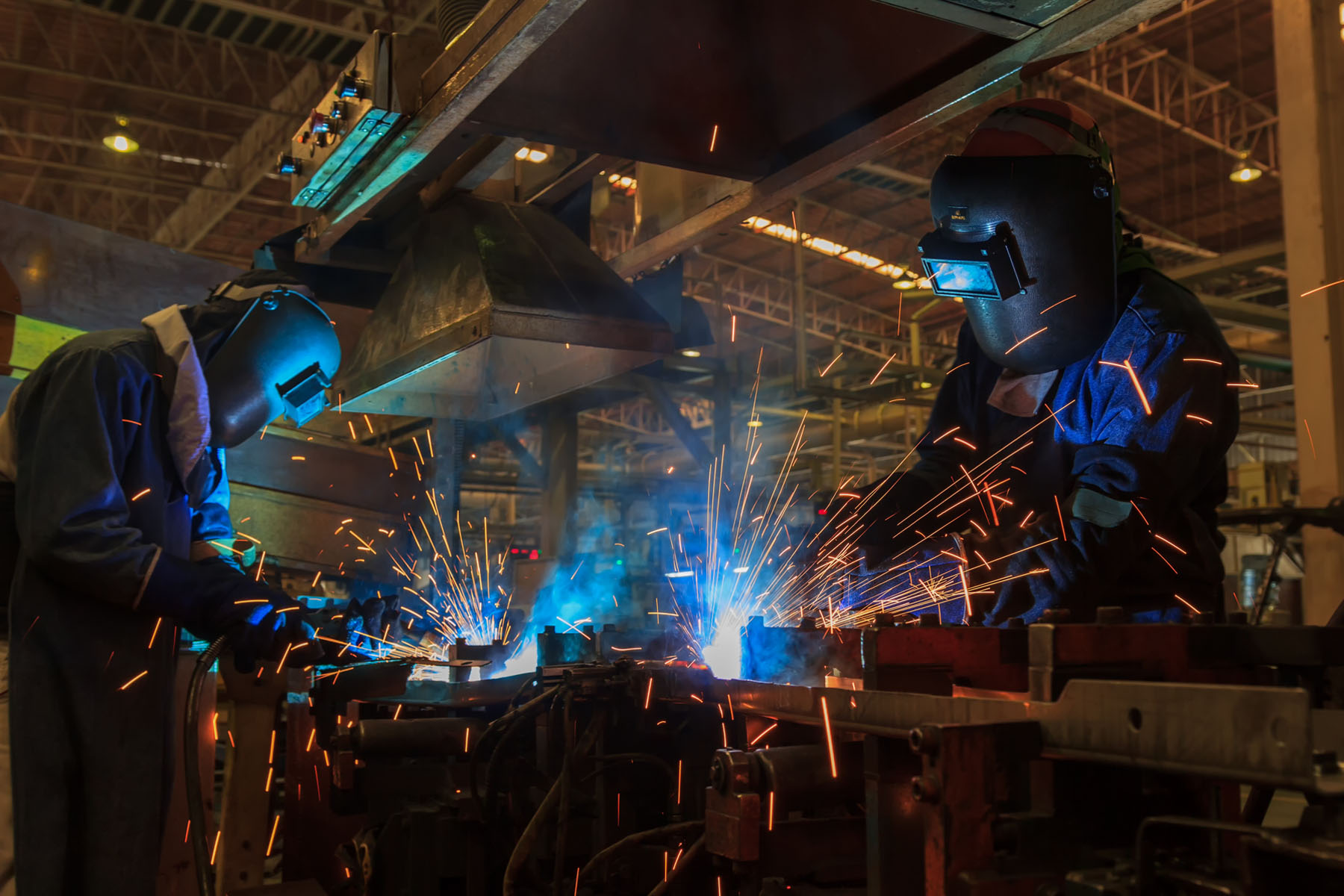 In October 2016, Autocar Professional published a feature article on ELGi and its role in the Indian automotive industry. Read the story below:
The automotive industry is one of the bulwarks of the Indian manufacturing sector, accounting for 7-8 percent of the GDP. For companies enjoying a good sales run in the market, it is essential that they utilise their manufacturing capacity to the fullest, to ensure that supply meets demand. This also means their factories have to run seamlessly, without any hiccups.
All manufacturing plants, whether automotive or otherwise, use compressed air for a multitude of operations. It is known that a good number of Indian OEMs and component makers use the services of the Coimbatore-based ELGi Equipments to source their air compressors that perform a varied range of tasks at their plants.
This company, which started out as an automotive service company in the 1960s, is today gunning for global leadership in the air compressor business. Managing director, Dr Jairam Varadaraj, who took over the family business in the early 1990s, envisages a huge opportunity in air compressors to catapult the company into the big league. This singular focus on air compressors has also seen the company move out of its other businesses.
With annual revenues of over Rs 1,500 crore in 2015-16, the listed company is among the prominent air compressor makers not only in India but also in over 70 countries, competing with German and American rivals.
Initially, it set out by making small size reciprocating compressors for automotive garages but over the years, backed by technological know-how, it ventured into the manufacture of air compressors.
ELGi now offers a whole range of compressors including air solutions ranging from oil-lubricated and oil-free rotary screw compressors, oil-lubricated and oil-free reciprocating compressors and centrifugal compressors, to dryers, filters and downstream accessories. Its 400- product-strong portfolio has wide application across industries.
Catering at multiple levels
Speaking to Autocar Professional, on a recent visit to the Coimbatore plant, Dr Varadaraj said, "We cater to the automotive industry in three different segments – firstly garages from a single bay to 50 bays; secondly, component suppliers and lastly, vehicle manufacturers. We cater to Tier 1, 2 and 3 suppliers, serving the auto sector at multiple levels."
FY2015-16 saw the company record 11 percent year-on-year growth on the back of the Indian auto industry's improved performance. Passenger car sales rose to register 7 percent growth while M&HCV sales grew by 30 percent, signaling an overall reversal in trend. ELGi's exports grew by 21 percent despite a slowdown in economic activity and natural calamities in key export markets.
The company's auto clientele includes OEMs such as Renault-Nissan, Hyundai Motor India, Ford India, Honda Cars India, Maruti Suzuki India, Ashok Leyland, Tata Motors, BharatBenz, Mitsubishi, Skoda India, Toyota Kirloskar Motors India, Volkswagen India, Volvo Cars, Hero MotoCorp, TVS Motors, Bajaj Auto, Ceat Tyres, Mahindra & Mahindra and Bridgestone India.
Eyeing its next phase of growth, ELGi is bullish on the auto sector and on building its brand both in India and overseas markets. "We are undertaking a grassroots brand-building approach to strengthen our presence in the auto sector," says Anvar Varadaraj, manager (Special Projects), who joined the company a few years ago.
Notwithstanding competition from global players, ELGi has been highly competitive with top-quality products offering superior maintenance and servicing to customers. Over the years, it has set up an extensive countrywide network, making service available at every 60km by either a dealer or a service centre. ELGi is now targeting faster turnaround time for customers with 90 percent of maintenance call attendance and return of the affected compressor within eight hours.
ELGi's range of air compressors includes oil-free screw compressors, electric screw air compressors with optional in-built dryer and variable frequency drive, EN series electric screw air compressors, belt-driven compressors, with/without receiver tank and dryers, portable screw compressors, lubricated reciprocating air compressors ranging from 11kW-450kW.
In FY2015-16, the compressor business accounted for 86 percent of total sales, 89 percent of the profits and 85 percent of the capital employed. ELGi has a total of 1,592 employees.
Banking on technology
Over the years ELGi has developed cutting-edge technologies with formidable manufacturing capabilities in air compressors. Speaking about the technological strength, Dr Varadaraj said, "Technology has two elements – know-how and know-why. Most companies have know-how; they know how to make a product, but they don't know why it is made that way. Only when you have know-why, you can make the next product. Over the past 20 years of investments, we have know-why of the compressor, we can educate best in the world about how to build a compressor with fundamental knowledge of the why of the air compressor and not just how. Building why is not easy, it means partnering and understanding the fundamentals of the technology. This is not achieved just by hiring engineers but partnering with universities, investing in research programs, and embarking on large experimental projects. We have done all this in the last 20-25 years."
ELGi aims to be a hotbed of innovation and has an independent R&D team with 160 staffers working on breakthrough technologies in-house, focusing not just on reducing costs but also improving the quality and tolerance of parts through better control over manufacturing.
"Our informal study shows that we are the number two in terms of quality globally. We are looking to surpass the leader soon. We benchmark quality against leading global companies with a customer-centric focus on aftersales with superior spare parts, highly trained engineers, and longer maintenance intervals. Our parts are designed to last longer so that they are more maintenance-friendly," said Anvar.
ELGi's sharp focus on quality sees it bank heavily on its manufacturing excellence and sourcing of best quality material from global suppliers. It has also achieved a high level of automation in manufacturing compressors at par with that of international players and acting as import substitutes. "Earlier, we used to buy these expensive machines from abroad whenever we thought of expanding capacities. But now, we build this machine ourselves at a fraction of the cost," affirmed Anvar.
It is just this pursuit of excellence which is benefitting ELGi and subsidiary companies like ATS ELGi. As demand for vehicles across categories grows, OEMs are hard-pressed to deliver and some are even stretching their capacities. For such manufacturers, a smoothly-running plant is imperative. That's why they value hard-working equipment like air compressors that keep plants running seamlessly.

Read Dr Jairam Vardaraj's  interview with Autocar Professional, India.
Source: http://www.autocarpro.in/features/elgi-automotive-factories-india-humming-22300
To contribute write to us at

[email protected]