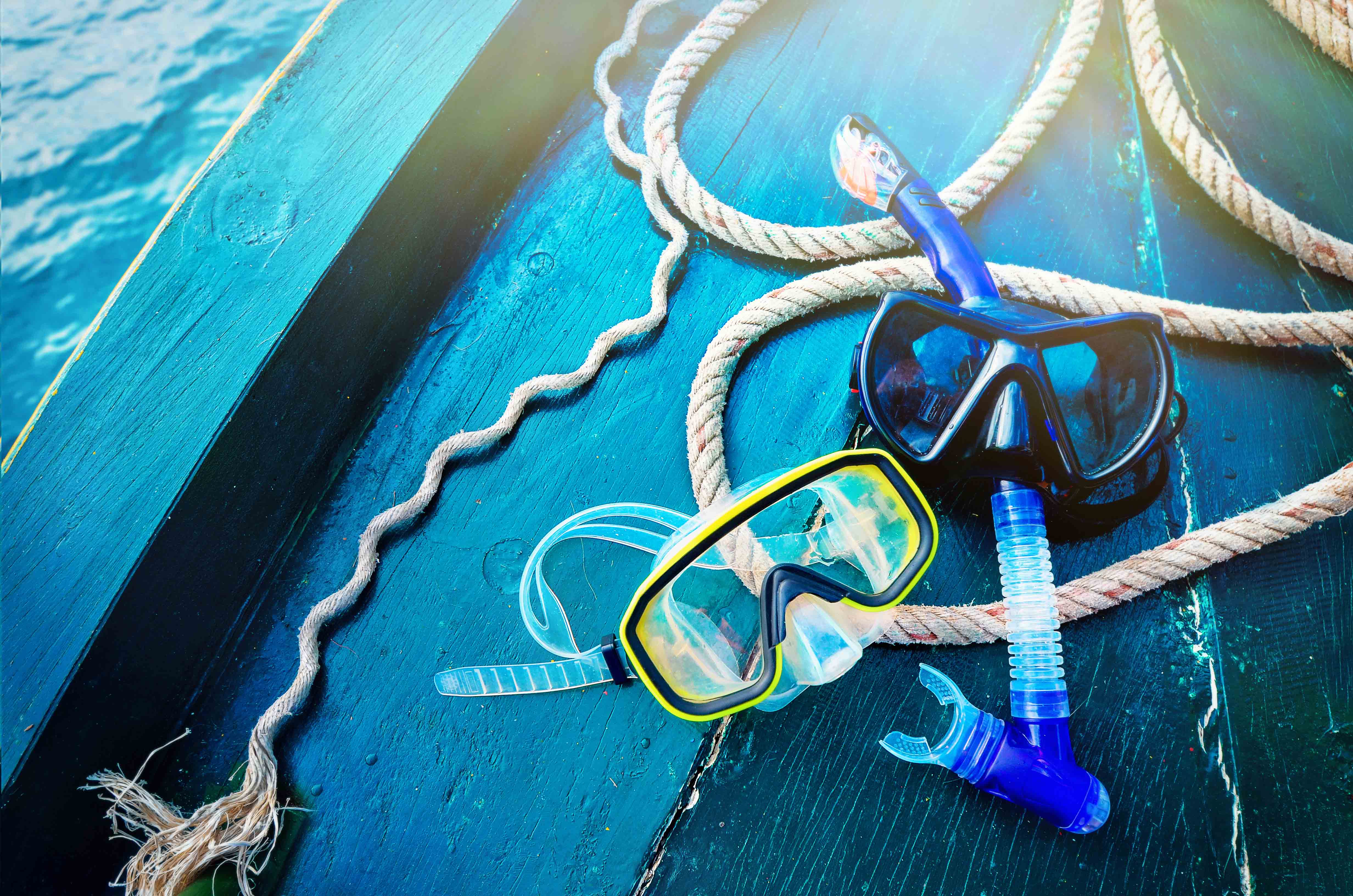 The ocean hides a wealth of mysteries in its depths. It is, perhaps, this invisible nature of life underneath the waves that leaves man oblivious of its wonders (and its crises). Australia's Great Barrier Reef is one of the largest living structures on earth; so enormous that it's visible from space; so overwhelming that it reduces divers to tears.
In an announcement that shocked the world, scientists declared in 2016 that The Great Barrier Reef was dying. About half of the reef's coral has disappeared in the past three decades largely due to rising ocean temperatures. Interestingly, the tourism industry in Australia has seen an anomalous surge in visits to The Great Barrier Reef — possibly as a result of 'last chance tourism' as travelers rush to tick it off their bucket list. Marine professionals including engineers, filmmakers and biologists continue to delve deep, gathering compelling data to create awareness of climate change.
Be it the pursuit of recreation, discovery, or passion for the underwater world, compressed air has played a pivotal role in making exploration possible. When on land, we don't even think about the air we breathe, but it's a completely different story in the ocean. The human body simply cannot utilize oxygen dissolved in water. The invention of air cylinders in 1912, however, opened up a new world for man's exploration. It was a self-contained breathing apparatus built by French inventor Maurice Fernez. Modern scuba diving equipment uses compressed air cylinders for relatively shallow dives and oxygen for deeper dives.
ELGi has a strong presence in Australia's thriving diving equipment industry through Pro-Diving Services, a leading distributor based in Banksmeadow, Sydney. Established in 1969, the company started by offering professional diving services in Australia. Soon, Pro-Diving enlarged its operations and began supplying diving equipment to training schools and commercial diving facilities.
Today, Pro-Diving Services is an approved gas cylinder testing center with facilities for pressure testing up to 5,445 bars. It is also an approved Australian defense department supplier and caters to the country's federal police. Besides being a prominent breathing air equipment supplier in the diving, mining and military industry, the company provides professional support to its customers with the help of its on-site technical support team.
The company owes its growth to not just technical expertise but also passion and professionalism. This is evident right from the top, starting with its founder and CEO Rick Poole to senior service technicians in the support team. As air compressors form a critical component of diving merchandise, the company is particularly prudent about the brands it represents.
ELGi's high-end screw air compressors meet the requirements of diverse diving needs. The rugged machines fulfil the need of both recreational and training purposes. Mr. Poole says, "ELGi compressors are robust machines that are neatly arranged in a compact packaging. They are on our website and in our showroom. Going forward, we hope to introduce ELGi compressors to our other applications as well." The quality statement of the company too affirms this sentiment: "Our selection of suppliers enables our service to be of a higher quality and deliver projects on time, within deadline requests as best as possible."
Currently, ELGi supplies EN 7 and EN 15 models under the 'Encap' series for diving applications and the EG 15 model for hyperbaric training. Negotiations are on to introduce other models that cover the entire gamut of diving operations.
As climate change becomes a grim reality, understanding how the oceans affect us and how we, in turn, affect the oceans, could be significant for our future generations. At ELGi, we continue to innovate better solutions catering to the specific needs of underwater exploration. It's time, after all, to look away from the skies and take the plunge.
Source: https://www.theguardian.com/environment/2016/aug/17/great-barrier-reef-visitors-rush-to-catch-it-before-its-gone
http://www.npr.org/sections/parallels/2017/07/09/535754962/while-corals-die-along-the-great-barrier-reef-humans-struggle-to-adjust
https://www.brisbanetimes.com.au/national/queensland/aussies-say-great-barrier-reef-our-greatest-icon-20160129-gmh6f4.html
To contribute write to us at

[email protected]