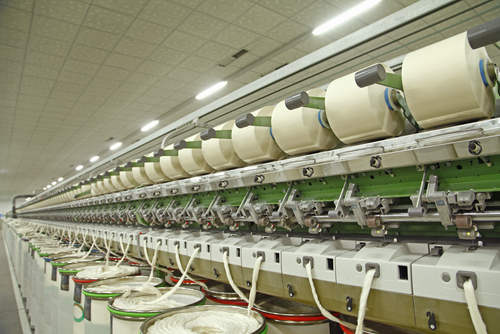 'Survival of the fittest' is an adage that rings true in nature and in commerce. With burgeoning energy costs and fierce competition from neighbouring countries, it is crucial that the Indian textile industry adapts to this challenging environment.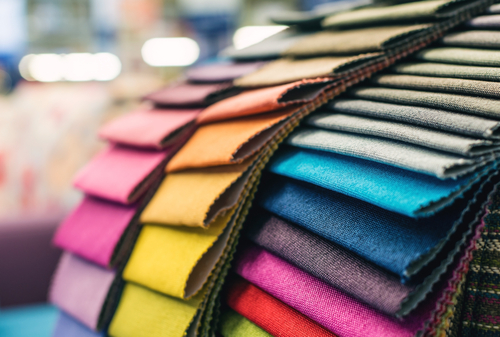 It is well known that compressed air is a major energy utility in the textile industry. There is a need for a technological evolution in compressed air systems –– one that transforms this utility into a cost saving opportunity (without compromising quality and performance). Based in India, ELGi is a multinational company that is spearheading a revolution of sorts, by providing the lowest life-cycle cost in the world.
In the Indian textile ecosystem, dominated by global air compressor brands, it is remarkable that ELGi has emerged as a key player, standing at an equal footing with industry stalwarts. In an insightful chat with Managing Director at ELGi, Dr. Jairam Varadaraj, The Textile Magazine dissects the story behind ELGi's staggering achievement.
How do ELGi's compressed air systems offer the lowest running cost in the world? Part One of our feature delves into ELGi's design and engineering approach.
ELGi is one of the few companies in the world capable of designing and manufacturing airends and compressor packages. Its wide range of products covers reciprocating air compressors, lubricated screw air compressors, oil-free, centrifugal air compressors and precision engineered components.
On being quizzed on the lifecycle cost of ELGi's air compressors, Dr. Jairam Varadaraj elaborated: "A compressor's life span ranges from a minimum of 10 to a maximum of about 15 years. When you take the lifecycle cost in that period, about 75% is energy cost – the power consumed to run the machine. Approximately 15% is the upfront capital cost. The 10% goes for maintenance. Till recently, a majority of people were thinking that we are the cheapest on the 15%. But we would like to tell them that we are the best in the 75%. That's the value we bring to the customer. We bring the higher value on the biggest cost incurred during the lifecycle. Thankfully, this perception is gradually changing."
The fact that ELGi has made rapid inroads into the American and European markets, satisfying some of the most discerning clientele, is perhaps the best testimonial to its prowess in this field.  Listing down the key reasons behind the success of ELGi's range of air compressors in these markets, Dr. Varadaraj said: "Our products, in terms of performance, efficiency, quality, and aesthetics, are on par with or better than the best. And we are not resorting to any kind of chest thumping here. This is a validation from the distributors who have been selling the best air compressors and who also carry our products. Some of the distributors in the Americas and Europe sell two or even three brands. This is the feedback we have got from them – 'ELGi air compressors are top notch'."
Another pivotal reason for ELGi's air compressor range holding the competitive edge according to Dr. Varadaraj is the basic design philosophy behind these machines. "We have a design philosophy that lends itself naturally to efficiency. We use large rotors. As opposed to smaller rotors running at higher speeds, we have larger rotors running at lower speeds. This naturally brings in efficiency.To draw an analogy, if you take a 50 cc moped and compare it with the 1000 cc engine of a car, the latter will be more efficient. Why are our competitors not able to do it? Because their primary focus is on cost, but ours is on performance. We are looking at building our entire backend. That's one of the reasons why we have our own captive foundry. That's the reason we build the machine that builds our air compressors. All this is being done to ensure that we give the customer a more efficient machine at a much lower cost.", pointed out Dr. Varadaraj.
ELGi's Manufacturing Infrastructure
ELGi's state-of-the-art manufacturing facilities are located in India, Italy and USA. The Coimbatore plant where airends are manufactured is situated on an 89,000 m² of land. The modern foundry, which it has set up for its own use is located near the Coimbatore plant.
As someone who has been dealing with air compressors day in and day out for well over two decades now, Dr. Varadaraj, when asked about the evolution of compressor technology, explained: "With compressors, it was earlier piston compressors, before it gradually moved on to screw compressors in the 1960s. After that the basic technology has pretty much remained the same. What has changed though is that the reliability of the products.The efficiency of the products has gone up. The integration of electronics and software has gone up to another level. All this is the result of better materials, heat treatment, surface coating, etc., basically better manufacturing process, resulting in more efficient air compressors."
ELGi is perhaps among a handful of companies that builds some of the machines used in the manufacturing process. Going into the reasons behind this step, Dr. Varadaraj said: "It is not for us to sell machines. We sell compressors. We are building our own machines for a strategic purpose. If you look at the compressor, the airend that we produce in our factory is about 30% of the value of the compressor. Now, if we want to compete with top-notch brands, we need to be the lowest in that 30%. You can buy motors, valves, controllers, etc., from anyone in the world. Big players are buying these components in big volumes. They are probably getting these components cheaper than us. We are not there yet. We are number seven in the world. If you take that 30%, the biggest cost is capital cost, which is about 70% of that 30%. Now, how do I bring that 70% down? By building our own machines."
ELGi's in-house rotor manufacturing facility gives ELGi an unrivaled edge over competition. The factory is equipped with high precision rotor grinding machines, turning centers, and CNC horizontal and vertical machining centers. The manufacturing unit is supported by the R&D division that leads the ELGi innovation program, a CADD unit with advanced design capabilities, an integrated machine shop, and a metrology laboratory.
The company intends to manufacture specialized motors in the near future. Explaining the reason behind the proposed project, Dr. Varadaraj said: "All manufacturers make motors which are standard – whether it is for pumping application, compressor application, or any other application. The compressor's performance is unique. But the motor is standard. There is a compromise. There is not always a perfect match. Now, if we make a customized motor for a compressor, it will be more efficient. Even a 2% increase in efficiency makes a substantial difference. It converts into a lot of money for the customer at the end of the day."
Evolution is a continuous process and ELGi seems to be relentless in its pursuit to develop a newer, better species of air compressors that is most cost effective for customers. What else is contributing to ELGi's indisputable position as the lowest lifecycle cost providers in the world? Find out in Part Two of The Textile Story.
To contribute write to us at

[email protected]