Comfort Matters
ELGi helps Jaspal & Sons design the highest quality mattresses, so everyone sleeps well
Screw compressors enable mattress manufacturer to maintain high quality standards in its products.
A good night's sleep is much more than just feeling fresh the next morning; it is about staying healthy, having a sharp memory and being productive. And believe it or not, air compressors have something to do with this vital function of your life.
Quality compressed air determines whether the springs inside a mattress are shaped well, the fibre inside a pillow is evenly distributed or the design on the fabric is printed accurately. Jaspal & Sons Co. Ltd., a Thailand based company with over 70 years in the home linen business, tells ELGi that high quality compressed air helps the company ensure that the mattresses, pillows and the range of bed linen that it produces meet global quality standards.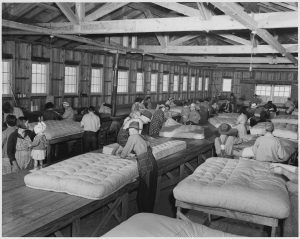 Until a few decades ago, mattress making was primarily a small-scale industry with minimal technological inputs. In western countries, until the 20th century, mattress makers used a variety of material such as cotton, horse hair, rags or straw as filling.
In many developing countries, family-run small businesses that make cotton mattresses and pillows exist even today. In the name of technology, they only had a ginning machine to fluff up the cotton fibre and a sewing machine to stitch the fabric. These mattresses are cheap but not necessarily hygienic and healthy since they easily attract dust and pests. Until a few years ago, in countries like India, it was also a common practice to use the services of mattress makers who went home to home on a bicycle with a harp-like device. But as coir, foam and polyester started replacing cotton, these once common sights and sounds have slowly become a relic of an era bygone, something to reminisce about.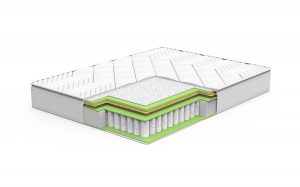 According to madehow.com, the use of springs inside a mattress, probably the biggest breakthrough in modern mattress making, started in the mid-1800s. However, innerspring mattresses were expensive and only the affluent could afford them, only after World War 1 did they become a product of mass consumption.
The credit for it goes to Zalmon Simmons, Jr., the president of a bedstead manufacturer. When he introduced innerspring mattresses in 1926, Americans were ready to pay more than double of what that they would have paid for a mattress made of the finest horse hair. Innerspring mattresses cost a handsome US$40 in those days. The other big development was standardisation of mattress sizes. Fixed sizes such as king or queen made it easy for buyers to match the mattress to the bed frame.
Jaspal & Sons
Modern manufacturers have made mattress-making a highly mechanised and scientific process. A lot of research has gone into making these products not just comfortable and durable but also resistant to dust, fire and water.
Jaspal & Sons uses advanced technologies to produce mattresses and home linen products for both the Thai and export market. Established in 1947, the company today is a licensed producer of American brands – Sealy, Tempur, Stevens and Ethan Allen. It also produces and retails a range of mattresses, bath and bed linen, and home accessories under the brand, Jaspal Home. Jaspal & Sons also has a line of men's and women's fashion labels, and a real estate division.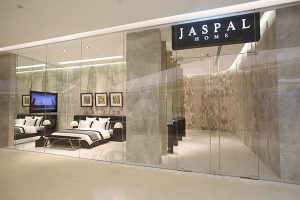 The company runs a bedding distribution network of over 350 outlets in Thailand, besides an export business that spreads across more than 15 countries. The daily capacity of its manufacturing plant in the Samut Prakan province in Thailand is 350 mattresses, 2,000 fibre filled pillows, 200 duvets, 200 flat and fitted sheets, and printing and dying of 20,000 meters of fabric.
Dry, constant air critical for quality output
Jaspal & Sons acquired the first ELGi compressor in 2006, the E22-10. Now it has eight ELGi screw compressors that are helping the company meet its production targets and maintain international standards of quality. These compressors are used for applications such as pneumatic air cylinders, air tooling and hot air blowers.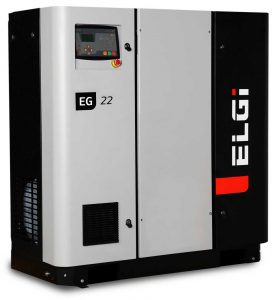 Mr Hemant G. Mehendale, Technical Director, Jaspal & Sons, says "We need compressed air for a wide range of applications in our plant such as to move pistons, operate the flaps of the drying machine, apply glue to the material and dry it, and lower or raise the arms of the machines in the textile plant. We require dry, constant air to perform all these functions efficiently."
In the mattress making section of the company's plant, compressed air is a critical component in all the 12 spring making machines, the quilting machines that make mattress covers and duvets, and the blower room in which fibre is filled into mattresses and pillows. In the textile section, every machine requires compressed air. These machines perform a range of functions such as bleaching, carving (putting an imprint on the fabric), moisturising, drying and printing.
The quality of air is directly linked to the quality of the final output. "The spring making machines need accurate air pressure to produce springs of the right shape. The quilting machine needs constant compressed air so that the pattern on the quilted cover is uniform throughout," explained Mr. Khun Prasert Sukrung, Production Manager.
Similarly, in the textile plant, air compressors help determine the quality of the fabric. "As the machines roll, we calculate and release the exact amount of pigment or chemical the fabric requires at various stages of production. The quality of this operation depends on the reliable supply of dry, constant air. Without it, the machines cannot perform a number of mechanical functions well such as lifting of flaps, moving of pistons or squeezing of the pigment," he added.
A malfunction would mean the printing is not accurate or the fabric does not have the required amount of chemical to make it fire or water resistant. Though air compressors are ancillary machines in the plant, their reliability is critical for the smooth functioning of the plant. Mr. Mehendale remarked, "We often don't appreciate the contribution of compressed air in our production and business. Only when there is a problem, do we realise its importance. Since we have moved to ELGi compressors, we have not had to worry about reliability. I'm also happy with the layout that the ELGi engineers have designed for us. Now even if we shut one compressor, the others take over the load and production continues unhampered."
To contribute write to us at

[email protected]